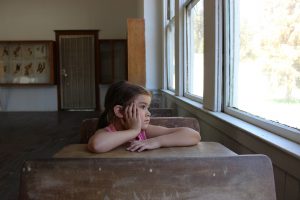 ADD and ADHD in Children
Attention-Deficit Hyperactivity Disorder (ADHD) and ADD are some of the most commonly diagnosed disorders among children in the US, with rates having increased by 42 percent between 2003 and 2011. Clearly, this is an issue that must be addressed, as a child diagnosed with ADD/ADHD is also at comparably high risk of other difficulties. He or she may:
exhibit behavior problems such as aggression or lashing out
experience difficulty learning
have issues maintaining peer relationships
be saddled with low self-esteem and anxiety
If left untreated, these difficulties can persist, leading to troubles later in life such as difficulty finding and maintaining a job, relationship issues, and in some cases even legal problems or incarceration.
Treatment
Roughly twenty percent of children treated with chemical prescriptions either experience negative side effects or show no improvement whatsoever in response to the first stimulant prescribed. By contrast, one key study found rapid and sustained in children with ADD receiving homeopathic treatment, noting that even after cessation of homeopathic treatment, 57 percent of the children continued to improve, while another 19 percent continued to improve while taking the prescribed homeopathic remedy. Some of the homeopathic remedies that the study found useful, especially in terms of cognitive and behavioral improvement were:
Stramonium
Cina
Hyoscyamus niger
Many other treatments are effective and available, though it is important to note that even in the case of this study, the remedies used were guided by an experienced and knowledgeable professional.
The Importance of Knowing Your Caregiver
Illnesses, particularly chronic ones, are sometimes unbearable– a truth that may lead many to self-diagnosis and self-medication. This can hold even truer when the person afflicted is one of your own children. But regardless of the case, it is crucial that a patient not only seek professional help, but also be informed about the background and qualifications of the health care professionals he or she chooses. Although many medical professionals are familiar with diagnosing and treating physical illness, a fraction of these practitioners are truly knowledgeable about mental, emotional, and behavioral disorders and how to effectively treat them. While many who seek to diagnose and treat illnesses are well-intentioned, they are not all qualified. Make sure you seek help from someone who is.