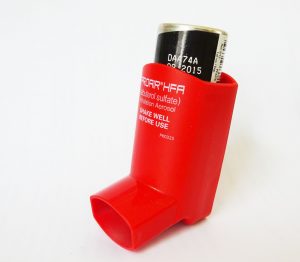 Asthma is a difficult condition for anyone to deal with. Not being able to breathe properly is frightening and can be life threatening. Doctors may prescribe medication such as steroids or other types of inhalers, all of which may be used to reduce or slow down symptoms but not actually treat the condition. However, there are other options available, besides conventional prescription medicines. Homeopathy has the capability of treating asthma safely without the unwanted side effects often experienced with conventional medicines . Different treatment methods are available, based on symptoms, severity and when asthma occurs in the life of an individual. These conditions should not be self-diagnosed as it can lead to errors in the treatment process or even other more serious side effects. Instead, a licensed professional homeopath needs to diagnose the condition and prescribe the proper treatment based on the totality of symptoms present, including the mental/emotional state of the individual.
How to Find the Right Homeopathy Professional
So, how would someone find a homeopathic professional to treat asthma? They should not just go to a random individual who claims to treat asthma. Instead, they need to look for a licensed professional with experience, who has received the proper professional training. Naturopathic Physicians receive advanced training in the use of homeopathic medicines as part of their core curriculum in medical school. In addition, there are are a number of MD's, DO's and NP's who have studied homeopathy outside of their formal medical training that are highly qualified and licensed to diagnose and treat medical conditions. Those homeopathic practitioners who do not have formal medical training (although some do) can apply for and receive a designation known as Certified in Classical Homeopathy (CCH) after intensive study and demonstration of detailed case management.
Available Treatments
One of the benefits of homeopathic treatment is the fact that each patient receives specialized treatments. It is not like prescription or over-the-counter medication where the same kind of drug is given to every patient. After all, each person is going to be unique and have a different medical history, symptoms and trigger points. Specialized homeopathic treatments is also why someone should never self-diagnose. Some treatments can prove more detrimental if not properly administered or used.
For anyone disappointed in traditional medication that has failed or produced unwanted, harmful side-effects and seeking a permanent cure for asthma, homeopathy may be the answer.