Homeopathy Effective in Treating Depression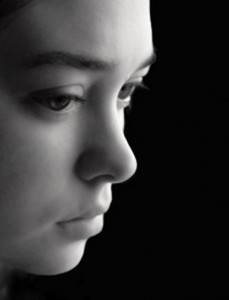 Feeling a bit down from time to time is a normal part of life, but when feeling down is replaced by feelings of emptiness and despair, it may be depression.
More than just feeling "blue" depression can make it difficult to function and enjoy life. The things you used to enjoy and friends that once interested you no longer keep your attention. When you're depressed you're exhausted all of the time and just making it through the day is almost overwhelming. When struggling with it, things may seem hopeless but with the care of a qualified naturopath physician and treatment with the correct homeopathic medicine you can get better.
Though the precise cause and nature of depression is not clearly understood, it is believed to be related to an imbalance of brain chemicals called neurotransmitters. This chemical imbalance may be caused by one or more of the following factors:
Some types of depression run in families, suggesting that the condition can be inherited from parents and grandparents as a genetic predisposition.
When this genetic predisposition is amplified through stresses at work or school, it can lead to depression. Stress can also be elevated due to a serious loss, difficult relationship, financial problems or any stressful change in life patterns.
People who have low self-esteem and consistently view themselves and the world in general with a pessimistic attitude are easily overwhelmed by stress and prone to depression.
Medical illnesses such as stroke, heart attack, cancer, Parkinson's disease and hormonal disorders can also lead to depressive illness.
Very often a combination of genetic, psychological and environmental factors are involved in the onset of depression.
Homeopathy offers an excellent treatment for all stages of depression and is particularly effective in the early stages of the disorder. A wide variety of symptoms can be dealt with successfully through homeopathic care. Homeopathy can positively influence personality traits that are at the base of the disease.
The important factor is that when genetic predispositions are coupled with environmental stress the result is depression. Homeopathic medicines are particularly successful treating depression through their deep acting nature, countering genetic tendencies. Homeopathic medicines address the root cause of the disease and work to prevent a relapse or recurrence of the condition. And unlike other conventional medicines, homeopathy is free of negative side-effects.
If you have a question about homeopathy, call Dr. Andrew Kaufmann at (480) 840-1841.
Disclaimer: No statements on this website are intended to diagnose, prevent, treat or cure any condition or disease but rather are given for informational purposes only. Always seek the advice of a licensed, trained health care provider when using any dietary supplements, herbal, homeopathic, over-the-counter medicines, prescription drugs or making any dietary or lifestyle changes.