Call Now To Schedule A Consultation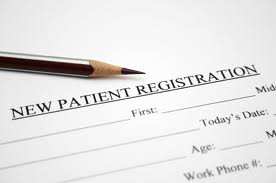 Tree of Life Natural Medicine is a caring and compassionate natural medicine clinic. We accept new patients who are suffering from mental, emotional and behavioral imbalances. We strive to maintain the highest professional standards in the medical field, therefore your trust and the complete protection of all personal health information is of primary importance. We provide a safe, relaxing and peaceful environment so that your complete health history can be analyzed and discussed. Our clinic will use the methods of treatment which follow the 5 principles of Naturopathic Medicine:
1. First, do no harm
2. Act in cooperation with the healing power of nature
3. Address the fundemental cause of disease
4. Heal the whole person through individualized treatment
5. Teach the principles of healthy living and preventative medicine
The initial office visit for new patients can take anywhere from 1-3 hours which will include a complete medical history intake, review of all lab tests completed within the last 6 months, appropriate physical exam and a homeopathic questionaire/intake. A single homeopathic medicine may be prescribed at the end of the initial visit (depending on the complexity of the case) or we will schedule a brief follow-up visit within 7 days after your case has been thoroughly analyzed and dispense a single homeopathic medicine. Typical follow-up visits after the prescription of a medicine generally last 30-45 minutes and are scheduled 2-3 weeks after the first dose of medicine is given. Please plan on arriving at least 15 minutes before your scheduled appointment to complete the necessary forms. You can also call our office to have the forms faxed or e-mailed to you or download them from our website.
Please bring lab work and any other special tests completed within the last 6-12 months to your initial appointment.
Downloads:
Tree of Life Natural Medicine Financial Policy Form
Tree of Life Natural Medicine Initial Intake Form
Disclaimer: No statements on this website are intended to diagnose, prevent, treat or cure any condition or disease but rather are given for informational purposes only. Always seek the advice of a licensed, trained health care provider when using any dietary supplements, herbal, homeopathic, over-the-counter medicines, prescription drugs or making any dietary or lifestyle changes.