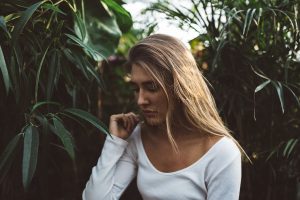 If you are experiencing a deep solitude and the crushing sadness of depression, you know the loneliness and despair it brings.  You feel like there is no way out, trapped by your own thoughts forever.  Depression is a common mental health problem in the United States affecting more than 9.5% of American adults. While viewed as common, it is a serious health problem that can affect a person's ability to work or to have satisfying personal relationships. There is no single cause of depression and common symptoms include: sad mood, loss of enjoyment and interest in activities, fatigue, loss of confidence, feelings of guilt, and in some cases thoughts of death or suicide.
Depression Treatment:
The treatment selected at Tree of Life Natural Medicine for depression depends on the causes of the condition.  The first step taken by Dr. Kaufmann is to understand the diagnosis as a guide to decision making and then treat the whole person; mind, body and spirit.  Dr. Kaufmann also considers any obstacle to cure including all hygienic factors and uses appropriate therapies to remove them.
Homeopathy
Treatment, using homeopathy, gives relief to people rapidly, releasing the grip of depression.  Homeopathy treatment works to stimulate the body to heal itself.  Instead of masking emotions with medications, homeopathy opens the way to process and reflect on emotions to learn and grow from them.
Remove obstacles to healing
Although homeopathy has the greatest success for treatment there are occasional road blocks that interfere with the healing process.  This could be a thyroid hormone imbalance, nutritional deficiency or even severe, chronic stress from a toxic relationship. Dr. Kaufmann is trained to recognize these road blocks and remove them so that the healing process can proceed.
Supportive therapies
Additional therapies used at Tree of Life Natural Medicine during treatment, based on an individual's need to enhance homeopathy, may include nutrition, thyroid therapies, medications and supplements to stimulate the healing process.
Related Articles