CONDITIONS TREATED AT TREE OF LIFE NATURAL MEDICINE
At Tree of Life Natural Medicine, Dr. Kaufmann provides a distinct naturopathic primary care health system that blends modern scientific medical knowledge with natural forms of medicine to treat a variety of conditions.  In using homeopathic medicines, botanical medicines, orthomolecular medicine, clinical nutrition, lifestyle changes and counseling, Dr. Kaufmann is able to assist the individual in removing barriers to good health. This will facilitate the creation of a healing environment on the mental, emotional and physical plane.
Some of the specific conditions treated by Dr. Kaufmann include: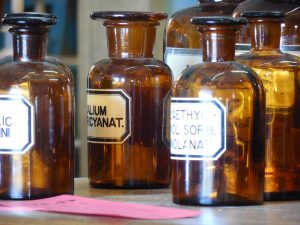 Anxiety Disorders (Includes Generalized Anxiety Disorder, Panic Disorder, Phobias,
Post-Traumatic Stress Disorder and Obsessive Compulsive Disorder)
  Call now to schedule a consultation
Disclaimer: No statements on this website are intended to diagnose, prevent, treat or cure any condition or disease but rather are given for informational purposes only. Always seek the advice of a licensed, trained health care provider when using any dietary supplements, herbal, homeopathic, over-the-counter medicines, prescription drugs or making any dietary or lifestyle changes.