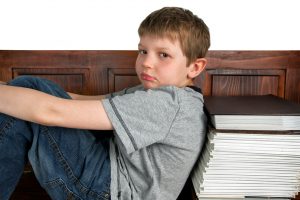 At school and in the home, children with Attention Deficit Disorder and Attention Deficit Hyperactivity Disorder (ADD/ADHD) struggle to remain focused on the task at hand however, their attention span may increase dramatically when performing tasks of their own choosing.  ADD/ADHD affects children and some adults resulting in chronic periods of inattention and impulsiveness.
Treatment
Conventional treatments, including prescription stimulants and amphetamines such as Ritalin and Dexedrine have many negative side effects.  At Tree of Life Natural Medicine, Dr. Kaufmann offers excellent treatment alternatives for children and adults with Attention Deficit Disorder and Attention Deficit Hyperactivity Disorder (ADD/ADHD).  The first step taken by Dr. Kaufmann is to treat the whole person and understand the diagnosis as a guide to decision making.  Dr. Kaufmann also considers any obstacle to cure and uses appropriate therapies to remove them
Homeopathy
Homeopathy treatment works to stimulate the body to heal itself.  Instead of masking emotions with medications, homeopathy opens the way to process and reflect on emotions to learn, grow and heal from them.  By using a carefully selected homeopathic medicine, Dr. Kaufmann can relieve the symptoms of ADD/ADHD by balancing the individual's unique characteristics, tendencies,  personality traits in addition to addressing nutritional deficiencies.
Nutrition
Diet and nutrition play a key role in treating ADD/ADHD, especially for growing children. Dr. Kaufmann understands that many children are sensitive to food additives such as BHA, BHT, MSG, salicylates, artificial colorings, flavorings and preservatives in addition to genetically modified organisms (GMO's).  Dr. Kaufmann also knows that children are more likely to suffer from ADD/ADHD if their diets are high in caffeine, refined carbohydrates, sugar and trans-fats (hydrogenated oils) found in many processed, fast and convenience foods. Even foods that are usually considered healthy, such as peanut butter, often contain trans-fat-rich hydrogenated oils.
Supportive Therapies for Attention Deficit Disorder (ADD) and Attention Deficit Hyperactivity Disorder (ADHD)
Additional therapies used at Tree of Life Natural Medicine during treatment, based on an individual's need to enhance response, will often include nutritional supplements and orthomolecular medicine which can benefit a child suffering from ADD/ADHD.   Botanical medicines may also be used as an acute short-term intervention to relax the nervous system, relieve stress and calm the mind.
Related Articles