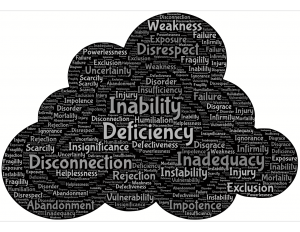 Anxiety is a crippling feeling that can arise from fear or worry, concern for loved ones, a new situation like a new job, or even taking a trip or riding in an airplane. The most common type of mental health problems, affecting up to 18.1% of all Americans, are anxiety disorders. It is the fight or flight response our bodies have to a perceived threat meant to protect us when real or imminent danger is near.
Although there are many different types of anxiety disorder the symptoms are generally the same: uncontrolled worry, restlessness, irritability, inability to focus, muscle tension, and sleep disturbance. All of the symptoms of anxiety disorder can inhibit daily life.
Treatment:
Medications designed to treat anxiety disorder are highly addictive and have side effects that can create many problems including withdrawal symptoms. At Tree of Life Natural Medicine, Dr. Kaufmann understands how painful chronic anxiety can be and uses natural methods to address the underlying causes of the disorder. Through treatment at Tree of Life Natural Medicine, you will begin to feel like yourself again and as your anxiety disorder is reduced you will be able to lead the life you have always wanted.
Homeopathy
Homeopathy works with your body to stimulate self-healing from anxiety disorders. Properly prescribed homeopathic treatment works quickly to alleviate symptoms and improve health. Homeopathy is most often the most effective treatment to achieve good health.
Remove obstacles to healing
Although homeopathy has the greatest success for treatment of anxiety disorders, occasionally there are road blocks preventing healing. This could be anything from a thyroid imbalance, nutritional deficiency or a toxic relationship. Dr. Kaufmann is trained to recognize these road blocks and remove them, allowing the healing process to begin.
Supportive therapies
Additional therapies such as nutrition, thyroid therapy, medications and supplements used at Tree of Life Natural Medicine during treatment are based on individual needs to stimulate the healing process created through homeopathy.
Related Articles